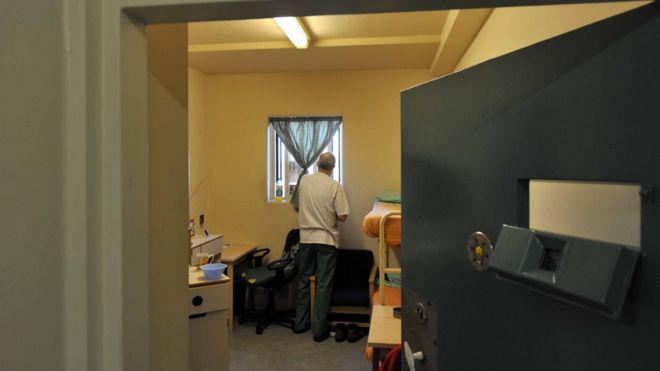 More than half of prisoners freed after serving controversial indeterminate sentences for public protection are being sent back to jail for breaching licence conditions, MPs have been told.
Giving the figures in Parliament, Nick Hardwick, chairman of the Parole Board for England and Wales, said the matter had now become a "critical" issue.
In the last year, 760 IPP inmates were recalled - up 22% from the year before.
Monitoring of those released had been "lacking", the prisons minister said.
What are IPP sentences?
Introduced by Labour in 2005, they were designed to ensure that dangerous offenders remained locked up until it was safe for them to be let out.
Under the system, prisoners were given a minimum term - or tariff - which they would have to serve before the Parole Board then decided whether to free them on licence.
However, hundreds of inmates found themselves locked up for years beyond the end of their tariff after finding it hard to access rehabilitation courses in custody in order to demonstrate they no longer posed a risk.
Courts were banned from imposing IPPs in 2012. However, 3,300 IPP prisoners remain in custody, 51% of whom are more than five years over the end of their tariff.
The Parole Board and the Ministry of Justice have taken measures to ensure IPP offenders can access courses more easily and are better prepared for their parole hearings.
What is the problem now?
Currently, 75% of those whose cases are heard are let out or transferred to an "open" prison - which is usually a step to the road to release.
But speaking at the House of Commons Justice Committee, Mr Hardwick said: "The most significant issue with the IPP problem now is that more than 50% are being recalled, not necessarily because they've committed another offence, but because they've broken their licence conditions - and that's a real problem.
These can be for forgetting an apoitmernt with probation
"So, we're letting them out, but they're getting recalled often for relatively minor breaches of licence," he said.
Mr Hardwick said IPP offenders were being sent back to prison for turning up drunk at their bail hostel - even though that presented no risk to anyone.
When they return to prison, the Parole Board has to again assess each case to decide if they are safe to be freed.
Mr Hardwick said 60% of recalled offenders were let out for a second time.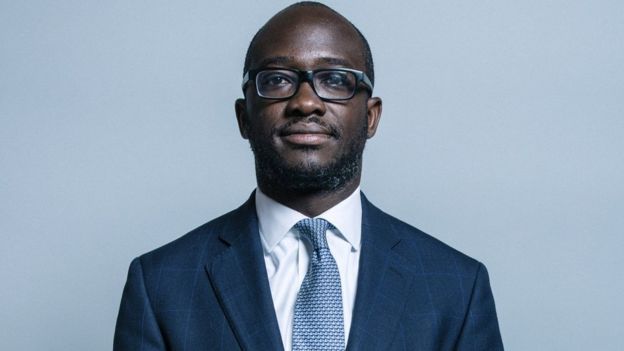 However, he warned that by 2020 the number of IPP prisoners sent back to jail was likely to be more than the 1,500 still waiting to be released for the first time.
Dealing with the problem was out of the Parole Board's hands, he argued.
"The Parole Board can do its part of the job... but that depends on there being the facilities in the community to manage them properly when they're out there and it depends on probation having a consistent view of risk with us - and there's a mismatch out there."
What does the government say?
Sam Gyimah, the prisons and probation minister, defended the recall system, saying it struck the "right balance" and prisoners would be sent back if the nature of the licence breach directly related to the risk they posed and their original offending.
"These people are incredibly risky," he said.
The minister said in future more IPP prisoners would be electronically tagged on release to ensure they comply with the terms of their licence and there would be other "innovations" to improve their management in the community.
"I put my hand up - that was lacking initially," he said.
Asked whether the government would consider new legislation to re-sentence IPP prisoners or take other legal steps to speed up the process of their release, Mr Gyimah said "all options are under review".
However, he gave a clear indication that it was unlikely to happen, adding: "The system is working."
The committee also heard that the Parole Board expects to pay prisoners a million pounds in compensation this financial year for delays in hearings and decisions.
In 2016-17, 578 prisoners received a total of £938,000, which was almost double the figure the previous year.
Comments
Ford
Thanks for this, Donna. Seemed to me Hardwicke doing his best to say probation is benighted, but politely because he has to work with them, some committee members asking incisive questions then allowing themselves to be fobbed of by that crass prisons minister on IPP: "It's the law", but a bad law doesn't stop being a bad law because nobody prepared to do anything about it - not only is this callous man content to leave men in prison for 10 years+ followed by 10 years on licence, by which time their life is blighted, but seems to think the outrageous number of recalls is acceptable, the MoJ itself putting as a reason failure to remain in contact, so not seeing your 'offender manager' looks the equivalent of a criminal offence so back to jail you go, as if there wasn't enough cause for despair already. No wonder 50% of IPPs mutilate or kill themselves. Probation have too much power, ministers couldn't care less so this was a useless talking shop that will change nothing for those holding on to sanity while important people talk about 'risk 'which can't be measured, courses which even MoJ says are discredited and a prison system bursting at the seams because it's easier to live with Ken Clarke's "stain on the justice system" than have the inconvenience of doing anything about it - no wonder politicians are held in such contempt.
I think he would argue it's lawful because tho. abolished 2012, not retrospectively, so still lawful for those locked up before that, which produces the despicable situation that if one committed a similar offence now the punishment might be 18 months and that's it, but same thing in 2008 for example, you have an indeterminate sentence and the possibility of seeing people in for the same kind of offence come and go while you stay inside for years and years in a concrete box for up to 23 hours a day -, this is a circle they don't want to square because it doesn't affect them and I imagine are too lazy to be bothered, yet are supposed to be representing 'Justice'. Hypocrites.
These people live in a parallel universe where reality and other people's suffering does not touch them
Biamonti
Interesting to hear what the current position is And numbers involved. Also how recall is recognised as problematic.
Jez
The recall rate is exacerbating the prison crisis. There's next to no spare capacity and yet they still keep sending people back. Prisoners are so demoralized and distressed at being recalled for such petty things as being late for a probation meetings that they are self harming and committing suicide like the young lad Mac Maltby in Nottingham prison. He was just 22
😢

An ipp has to face a prospect that if he/she is recalled there is no light glowing to signal an end to their never ending nightmare. If that's not torture I don't know what is. An urgent change needs to occur for the test for recall. If they don't make it quick they are simply going to run out of room. You can't help people reintegrate back into the community if they are constantly living in fear of recall. Please excuse my rant
Milton
totally agree Nick Hardwicke seems to knows he's on his own with this but he does appear to have a clear but slow plan due the constraints placed on the parole board by the MOJ
BBC NEWS http://www.bbc.co.uk/news/uk-41669070